Author Archive for ben
Recently Jay-Z published his biography, Decoded. I've had it sitting around for a while, and only just really started reading it. I've gotta say its one of the few books that I've ever started and will definitely finish – I hate to read.
What sets this book apart from others  is the structure of it, as the title 'decoded' suggests – it gives you an insight into the world of Jay-Z but, far more interestingly – his lyrics, there is page upon page of annotated lyrics explaining each little reference. For example, his lyric 'I'm like Che Guevara with bling on' comes from him wearing a Che Tee whilst in the studio doing an interview with someone – who noticed that he paired it with Biggie Small's Jesus piece, and asked him if it 'felt funny' – he said it bridged the gap between the hustler and the superstar.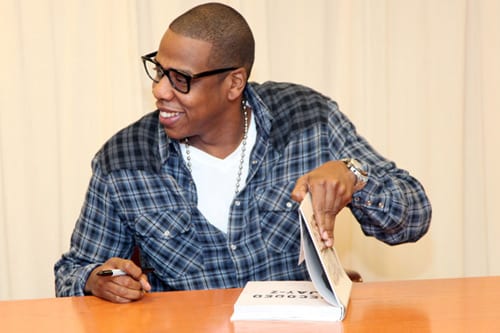 The book is less like a book and more like a scrap book for Jay's history, its interesting and not too 'text heavy'
You can get the book for the reduced price of £10.99 with free delivery (reduced from 20) from Amazon here
Remember the days you sat in a classroom and thought 'what am I gonna need maths for, there are calculators' or 'what am I gonna need to spell for, there's spell check', today saw the introduction of Quest Visual's new app Word Lens. This is an app that takes any text that you see in your phones camera, and translates it to the desired language. Its impossible to believe, but check the video.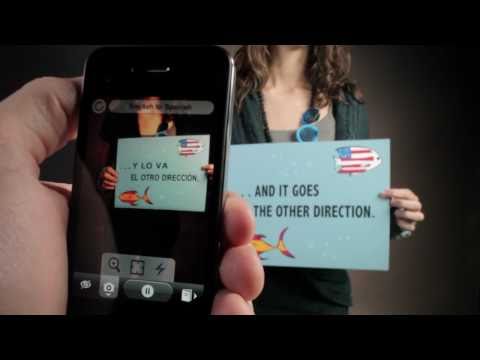 Dee and Ricky are the curators of Lego jewellery, they are currently one of the biggest things in the US streetwear scene.
Ambush Design's 'Pow' chains are currently sweeping the US, and have been seen on the necks of many of many of the rappers out there, their recognisable comic-book style is what has drawn so many people to them. This season sees the release of a larger pendant in the series
Currently they are not sold in the UK so you have to either order direct form Ambush from their store or alternative you can go through RSVP gallery
Here are the older, smaller ones, on some famous necks
The people at Supra have been working hard on some new colourways for both the Skytop and Skytop II, and have just dropped the latest evolutions of the styles.
First up, the Skytop
Black Suede with Grey and Red Cordura Nylon
Black and Grey Full-grain Leather
Black Full-grain Leather with Grey Fleece
White TUF Duct Tape
Skytop II
Black Mixed Materials
Khaki Suede
White TUF Duct Tape
Black Suede with Grey and Red Cordura Nylon
Lets be honest, for a long time now – if you care about what phone you've got, you either have an iphone or a Blackberry depending on personal preference. Nobody has really been able to challenge the power of BBM or the simplicity of the iphone's operating system, but it looks as if Sony Ericsson are about to enter the ring with this unreleased Playstation phone.
The phone will probably run the 'Android' OS, but what sets this phone apart would be the custom 'Sony Marketplace' feature, which would allow you to download and purchase games specifically designed for the phone.
It looks as if the phone will be touch screen generally, and reserve the flip out controls for just gaming
Images via engadget
A while back Apple announced that they were introducing 'Facetime' to their new iphone range – which would allow you to call anyone else with an iphone 4 and have a video call.
Yesterday, along with the announcement of new macbook Airs and a new operating system, Apple released Facetime for Mac – a desktop app that means the 'facetime' movement has broadened.

I'm sure we'll see a 3g facetime iphone by Christmas, but we'll have to wait and see about that one
facetime for mac is available to download here
http://www.apple.com/mac/facetime/